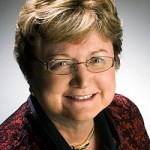 Today we're joined by Eileen Guenther, president of the American Guild of Organists. We talk about her job and the guild. Listen to it here:
Podcast: Play in new window | Download
We just got back from vacation, so there's no show this week. Come back next week, though. AGO President Eileen Guenther is scheduled to join us!
Today we hear the rest of the interview with Christ Church Cathedral, St. Louis organist William Partridge and our discussion of the work Prelude on Malabar. Recorded live in the Cathedral on a busy day, you can even hear tourists, worshipers and even janitors making noise in the background. Listen to it here:
If you missed the first part of this, you can find that here.
Music used in this episode:
Podcast: Play in new window | Download