The company that hosts the websites for Organlive.com, Postively Baroque, and The Organ Experience underwent planned maintenance today. We were given a 12-hour overnight window at which time our sites may become unavailable. Unfortunately, we are now 15 hours past that window, and they have obviously run into a major issue with the migration. We are being told that the problem is being addressed and that our sites would be back up in a couple of hours. That has been the case for much longer than a couple of hours, however, it is why we have not set up alternate sites. If the problem is not addressed by 9am central time on Thursday, we will begin migrating our websites to another host. Thanks for your patience.
In the meantime, you can always find our streams on iTunes, TuneIn Radio, and on Shoutcast.com.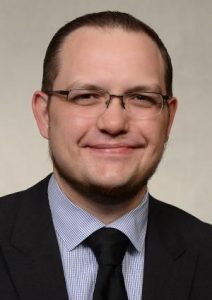 Today we talk with Concert Organist and Professor Daryl Robinson. He talks about being a concert organist, Westminster Choir College, and announces some new appointments.
Music heard in this episode
DarylRobinson.com
Whitbourn: Carolae – Music for Christmas

Podcast: Play in new window | Download