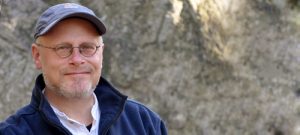 In this episode, we hear from concert organist James D. Hicks who has recorded 6 albums of Nordic Organ music. He tells us about how he found himself in that vein, meeting nordic musicians and commissioning works, and his future plans.
Music heard in this episode
The entire series:
Nordic Journey
Nordic Journey, Volume II
Nordic Journey, Volume III
Nordic Journey, Volume IV
Nordic Journey, Volume V
Nordic Journey, Volume VI
Podcast: Play in new window | Download
In this episode, we listen to some audio from a visit to the Springfield Cathedral, site of the next Organlive live broadcast on June 17th. We listen to Mark Gifford, Organist and Music Director at the Cathedral, as well as Father Christopher House, pastor of the Cathedral. They talk about their new Reuter organ that we'll hear in the inaugural recital. The audio heard here was recorded for this video:

The broadcast will be at 7:00pm central time on June 17th. Find out what time that will be where you are.. There will be a rebroadcast on Monday, June 19th at 9:00 am.
Add this event to your online calendar
Podcast: Play in new window | Download