In this episode we talk with Dr. Horst Buchholz, Organist and Director of Music of the Cathedral Basilica of St. Louis, and Vice-President of the Church Music Association of America. He tells us about the association and their annual Colloquium coming up next month in St. Louis.
Dr. Horst Buchholz
CMAA Colloquium 2016
Music heard in this episode:
Podcast: Play in new window | Download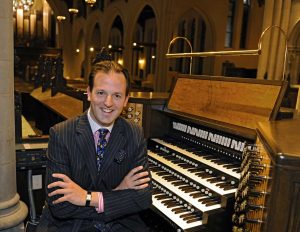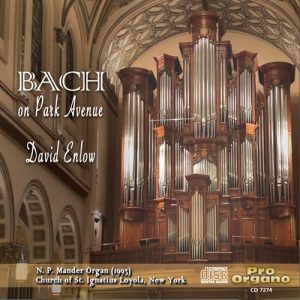 Today we're talking with David Enlow, organist of the Church of the Resurrection in New York City, a member of the organ faculty of The Juilliard Schooland Dean of the New York City Chapter, American Guild of Organists. He's discussing his latest album on the Pro Organo label, "Bach on Park Avenue".
Bach on Park Avenue at Pro Organo records
Podcast: Play in new window | Download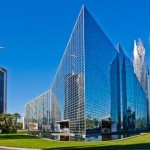 In this episode, Jim Logue interviews Father Christopher Smith, Episcopal Vicar and Rector of Christ Cathedral in Orange, California, and John Romeri, newly appointed Director of Music for the Cathedral, formerly known as the Crystal Cathedral. Thy discuss the church and the Hazel Wright organ, currently undergoing restoration in Italy.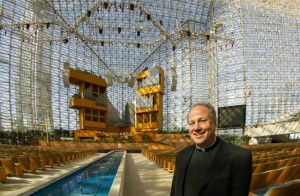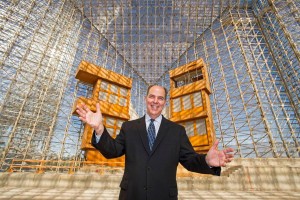 Podcast: Play in new window | Download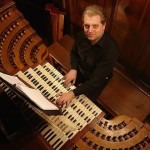 In preparation for the live broadcast of the new Schoenstein and Company organ at Ladue Chapel Presbyterian Church in Ladue, Missouri, we're revisiting out conversation with Jack Bethards this week. You can listen to it here:
The Ladue Chapel Organ Project
Podcast: Play in new window | Download
Happy Valentine's Day! This week we have an interview with Organ Media Foundation producer Brent Johnson, and we talk about some new changes this year in Internet Streaming, and some new things for you to look forward to this year. Listen to it here:
Music heard in this episode:
Johann Sebastian Bach
Prelude and Fugue in E minor (BWV 548)
Jörg Abbing
Recorded Live in Concert, April 10, 2015
Johann Sebastian Bach
Sinfonia to Cantata 29, "Wir danken dir, Gott", Arranged by Harvey Grace
David Erwin
Recorded Live in Concert, November 20, 2015
Louis Vierne
24 Pièces in style libre, Op. 31 – Cortège
Nicholas Botkins
Recorded Live in Concert, October 9, 2015

1947/2012 IV/72 Kilgen/Möller/Reuter, Third Baptist Church, St. Louis, Missouri
Some links with more information about new webcaster licensing:
Radio and Internet News
Pitchfork.com
Billboard.com
Podcast: Play in new window | Download
In this week's episode we remember Felix Mendelssohn, whose 207th birthday is February 3rd. Listen to it here:
Music heard in this episode:
Felix Mendelssohn
Podcast: Play in new window | Download
This week's episode is about Francis Poulenc. Listen to it here:
Music heard in this episode:
Jean Langlais
Poem of Happiness – MP3 Download
Kevin Bowyer
Jean Langlais Works for Organ – Nimbus Records NI 5408
1987 IV/111 Casavant, Jack Singer Concert Hall, Calgary, Alberta, Canada
Francis Poulenc
Concerto in G minor for Organ, Strings, and Timpani
Olivier Latry
The Philadelphia Orchestra – Ondine ODE 1094-5
2007 IV/124 Dobson, Kimmel Center for the Performing Arts, Philadelphia, Pennsylvania
Francis Poulenc
Villanelle – MP3 Download
Simon Nieminski
The Organ at the Met – Pro Organo CD 7222
2007 III/63 Copley, St. Mary's Metropolitan Cathedral, Edinburgh, Scotland
Podcast: Play in new window | Download
In this week's episode we celebrate the upcoming 260th birthday of Wolfgang Amadeus Mozart. Listen to it here:
Music heard in this episode:
Wolfgang Amadeus Mozart
Podcast: Play in new window | Download