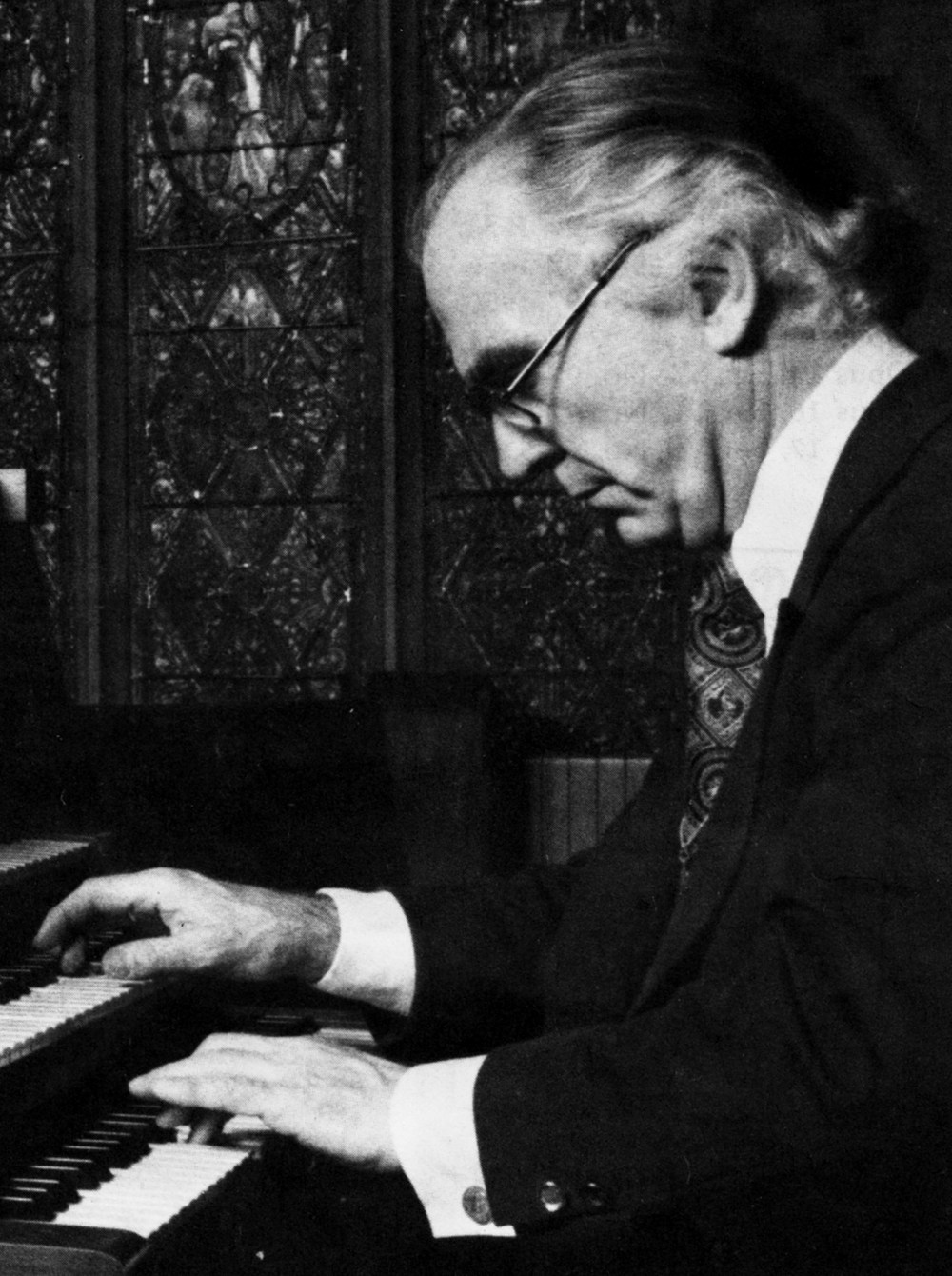 In honor of the centennial of the birth of Paul Manz, the St. Louis AGO and the Organ Media Foundation created a 4-part series about the organist and composer. Now, we've put all 4 parts together into one podcast for you to hear.
Music heard in this episode:
Organist and Arranger: Paul Manz
Lift High the Cross
A Mighty Fortress is our God
Good Christian Men, Rejoice and Sing
Good Christian Men, Rejoice and Sing (second version)
How Lovely Shines the Morning Star
Jesus, Lead Thou On
Were you There
E'en so, Lord Jesus, Quickly Come – Val
Oh, How Blest are Ye
Now Rest Beneath Night's Shadow
God of Grace and God of Glory
Organ: 1966 III/55 Schlicker – Mount Olive Lutheran Church, Minneapolis, Minnesota
These recordings came from the following albums
Paul Manz Hymn Improvisations Volume 1
Paul Manz Hymn Improvisations Volume 2
The Lutheran Chorale
The Journey was Chosen – The Life and Works of Paul Manz by Scott Hyslop.
Thanks to David Cherwin, John Ferguson, Paul Westermeyer, Carol Peterson, Mark Bangert, Martin Marty, David Abrahamson, and Mark Lawson for their help with this episode.
Podcast: Play in new window | Download