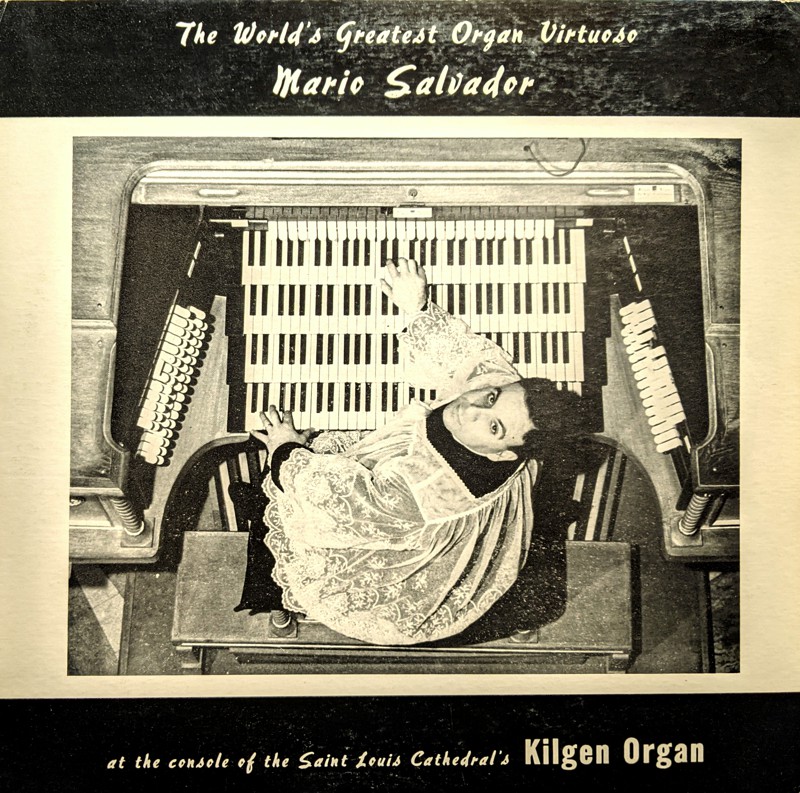 This scratchy record episode brings us an album from 1954 with Mario Salvador at the organ of the St. Louis Cathedral.
Album: Mario Salvador at the console of the Saint Louis Cathedral's Kilgen Organ
Artist: Mario Salvador
Works:
Charles Gounod – Pontificat March
Edmond Lemaigre – Capriccio
Henry Purcell – Trumpet Tune
Johann Sebastian Bach – Toccata in D minor "Dorian" (BWV 538)
Ethelbert Nevin – The Rosary
Eugène Gigout – Grand Choeur and Dialogue
Camil van Hulse – March from Saint Louis King of France, a Symphonic Poem in Seven Tableaux, op. 66
Organ: 1949 IV/72 Kilgen, St. Louis Cathedral (now Cathedral Basilica of St. Louis)
Specification of the organ
Organ Media Foundation videos about the current organ:
Join our Telegram Channel at http://t.me/organmedia.
Organlive beta site: https://ez.organlive.com.
Podcast: Play in new window | Download